Google Ads Specialists Christchurch - Campaign Setup & Management
Google Ads serves as a potent tool for digital advertising, employed by countless enterprises of all scales to pinpoint their ideal customer base. A meticulously managed Google Ads campaign in Christchurch can fuel a surge of high-value traffic to your website, ultimately amplifying your online conversions to boost your profitability.
At A1 WEBSITES, we take pride in being your premier partner for Pay-Per-Click (PPC) advertising, dedicated to connecting your business with the relevant customers within the Christchurch region who are actively seeking your products and services. Our accomplished team of Google Adwords experts is poised to craft a bespoke paid search strategy that harmonizes with your business objectives.
Over the past 24 months, our team has managed over $173k in Google ads spend...

Using that $173k to generate:
✅ 581,207 clicks
✅ 58,760,026 impressions
✅ 637,003 conversions
And most importantly, help our clients generate over $1.6 million in sales!
Request A Free Consultation
Boost Your Business With Top Search Results Today
Google Ads Services
Recognizing the distinct nature of every business, we firmly believe that a 'one-size-fits-all' approach does not apply to PPC marketing strategies. At A1 Websites, we create bespoke PPC methods precisely tailored to your company's unique needs, enhancing relevance to your clientele. We understand that your investment is at stake, and thus, we manage your account with the same diligence as we would our own. In collaboration with you, A1 Websites meticulously selects the ideal blend of PPC tools specifically attuned to your requirements.
Google Ads Services
✅ Google Ads Search Campaigns
✅ Google Ads Display Campaigns
✅ Google Ads Remarketing Campaigns
✅ Google Ads Shopping Campaigns
✅ YouTube Campaigns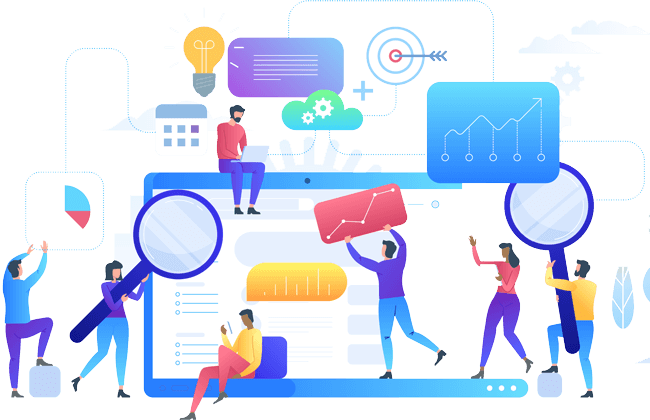 Campaign Tracking and Reporting
The conclusion of campaign setup does not signify the end of our task. Our team of Google Ads connoisseurs diligently monitors each facet of the campaign, encompassing click-through rates, conversions, and return on investment (ROI). What actions have been initiated? What developments are forthcoming? What aspects require adjustment? Committed to clear, frequent communication, our team ensures that you're kept abreast of every nuance, ready to address your inquiries, evaluate the performance, and chronicle the progression of your enterprise.